COMMERCIAL SECURITY GATES
Expert installation and service for highly durable and effective automated security gates in Vancouver, BC.
WE SERVICE RESIDENTIAL, COMMERCIAL AND INDUSTRIAL APPLICATIONS
If you're seeking for modern and durable automatic gates, barriers, or if you want to automate your existing gate, BGD specialists will be able to help you choose the best option that will meet your preferences. Our goal is to design and install captivating, yet structurally sound security gates that are not only attractive but also provide durability and are able to withstand any elements, impacts and high usage applications. With our years of experience, we understand the unique needs of commercial properties and provide exceptional workmanship to ensure the highest level of customer service.
Contact our gate specialists today to discuss your commercial driveway gate needs and request a free quote.
CHOOSE THE PERFECT SOLUTION FOR YOUR BUSINESS
SLIDING GATES
Efficient use of space and ease of maintenance
FOLDING GATES
Fully customized and individually adapted
SWING GATES
Enhansed perimeter protection
BARRIERS
Efficient access control
VERTICAL PIVOT GATES
Efficient use of space and speed of operation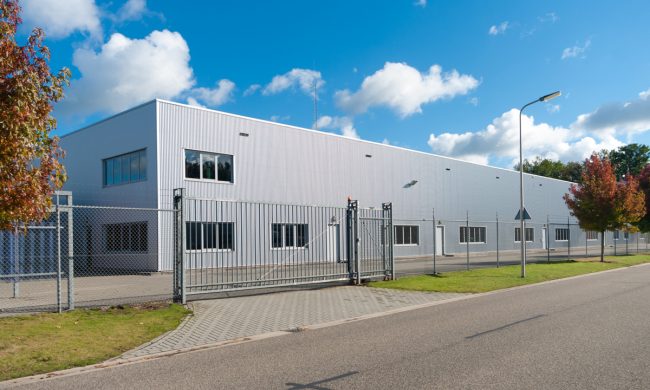 CANTILEVER GATES
Long lifespan and ease of maintenance
PEDESTRIAN GATES
Extra layer of protection
COMMERCIAL GATE REPAIR AND MAINTENANCE FOR VANCOUVER BUSINESSES
Is your commercial gate in need or repair or maintenance? Don't let a malfunctioning gate jeopardize the security of your business. At BGD, we specialize in providing professional gate repair and maintenance services for commercial and industrial properties in Vancouver. Whether your gate is experiencing mechanical issues or structural damage, our skilled technicians can identify the problem and resolve any issue promptly and safely, without sacrificing on quality. In addition to repairs, we also offer a maintenance program to ensure that your gate stays in top condition, reducing the need for future repairs. 
Our planned maintenance program offers regular check-ups for your gate, allowing us to manage your maintenance schedule efficiently and minimize any downtime. 
SAFE AND RELIABLE COMMERCIAL ACCESS CONTROL SOLUTIONS
At our company, we understand the importance of securing your area through reliable access control systems and innovative technology. That's why we partner with leading technology providers to offer a comprehensive range of access control solutions in addition to our automated gates. Our expert team specializes in the installation and maintenance of a variety of access control technologies, including video surveillance systems, gate intercom systems, cell phone gate entry systems, vehicle detection systems, keypads, and other solutions designed to secure your site and protect your employees.
We advice you based on your requirements, plan the right technical solution, configure the technology for direct use and integrate the system at your location.
GET IN TOUCH WITH OUR EXPERTS
Whether you are starting a new project or have maintenance or repair needs for your existing gate, our experts at BGD are ready to help. Contact us for your installation, maintenance or repair needs.